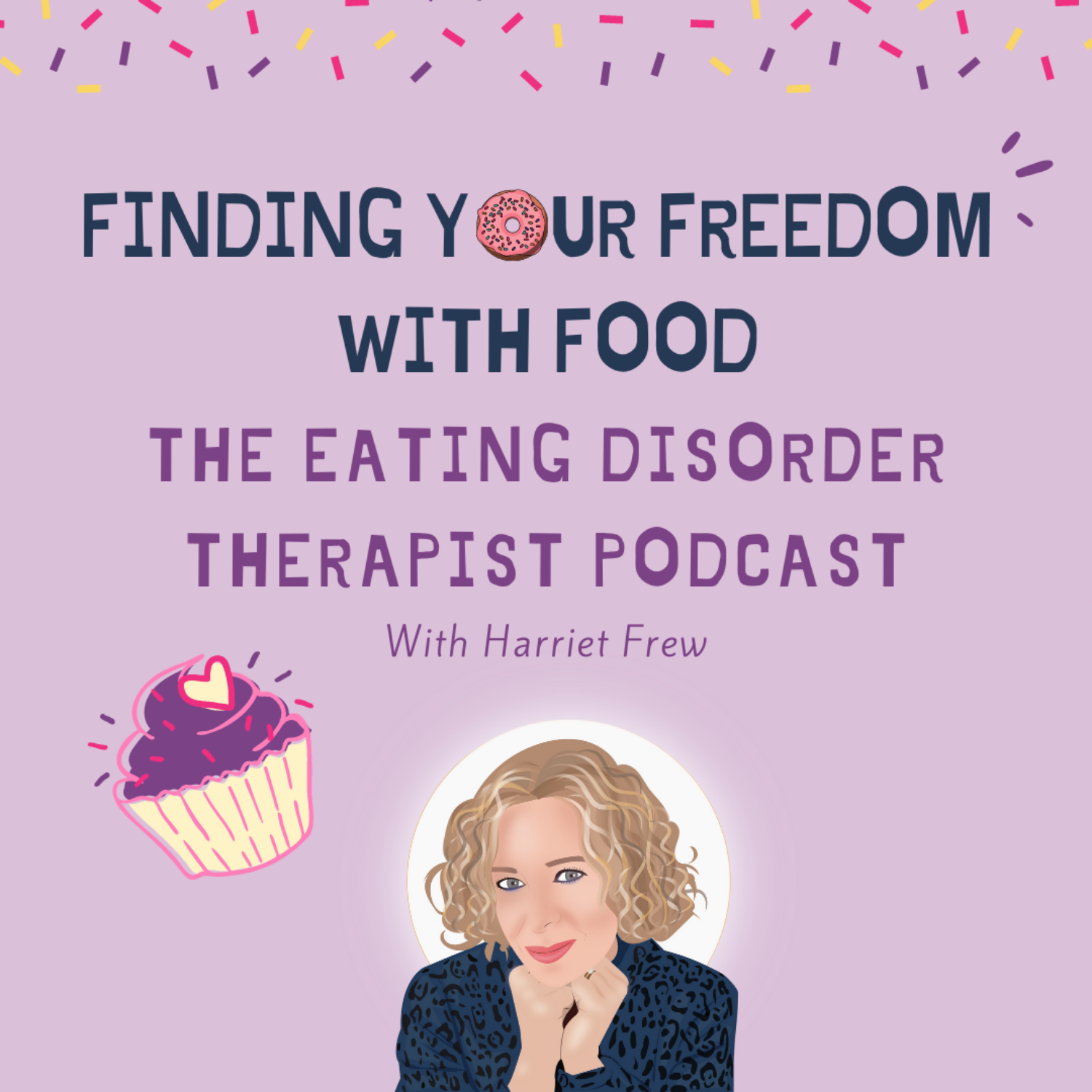 So how do you treat eating disorders? Eating disorders are complex mental health conditions and sadly there is no wonder cure that can fix them. What works effectively for one person may be very different for another.
In this episode, I talk to you about some of the ways that I work with my clients. I describe myself as an integrative counsellor, meaning that I am not wedded to any one approach rather using different therapies, which I have found to be particularly helpful for treating eating disorders (Motivational Enhancement Therapy, Compassion Focused Therapy, Cognitive Behaviour Therapy, MANTRA and Cognitive Analytic Therapy). I firmly believe in the therapeutic relationship being the corner-stone for healing. I also believe in being flexible and tailoring work to suit a client's personal journey. Sometimes, this may involve a talking therapy with more insight and self-reflection, whilst at other times it may mean utilising tools and practical strategies, or a combination of the two.
The different areas I focus on in therapy (not limited to) in this episode: -
Working on motivation for change, as people often feel ambivalent.
Understanding why you may have developed an eating disorder.
Getting clear on values and diluting the link between self-worth and weight.
Developing a healthier relationship with food with regular eating and a range of foods.
Becoming more food neutral
Dealing with emotions and developing healthy coping mechanisms.
Developing awareness and insight into your thoughts and thinking patterns.
Developing self-compassion and a healthy body image
Boosting self-esteem and self-worth.
Managing inevitable relapses.
Remember, it is possible to change and to recover from an eating disorder. The road will not always be smooth and there will be many inevitable bumps on this journey. However, it is worth taking the courageous step to reach out and get help. It's also worth trying different avenues alongside including in engaging in self-help, reading recovery blogs and helpful social media, and taking a holistic approach. Recovery is possible. Hold onto hope.